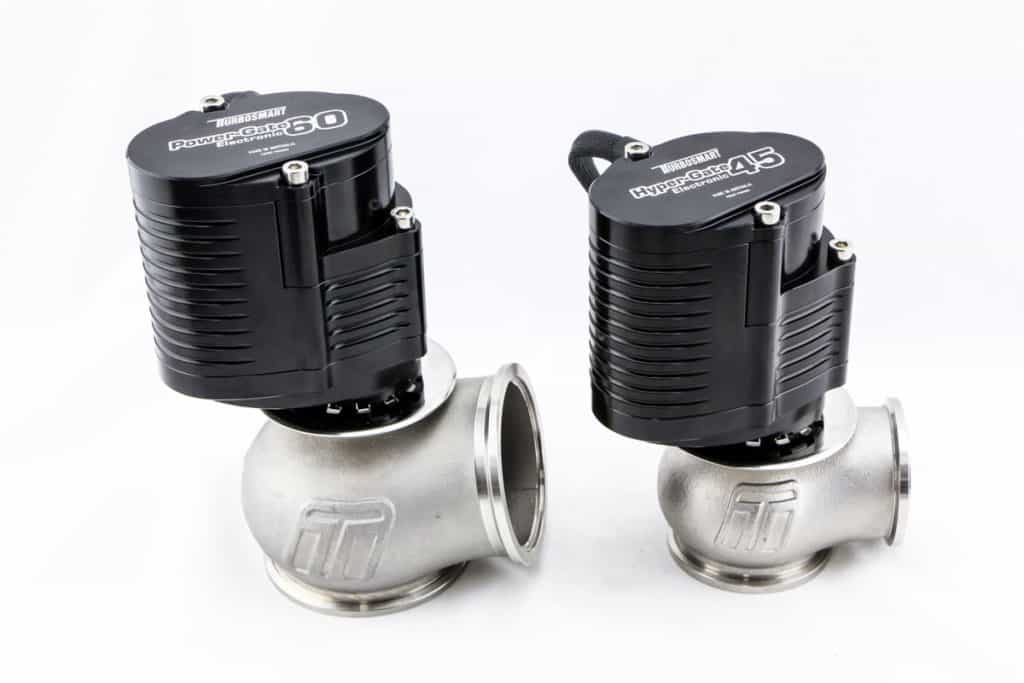 Order any Turbosmart Electronic Wastegate from our Online Store or call 888-290-3213 this month (sept 2022) and we'll add a FREE Haltech DCMD (DC Motor Driver). DON'T MISS OUT – OFFER ENDS SEPTEMBER 30TH 2022.
Turbosmart's GenV wastegates offer un matched exhaust flow capacity and heat management characteristics. With the new E-Gate actuator system they now also offer unparalleled boost control. There are no springs, no hoses, and no boost reference signal, nor any of the limitations associated with a diaphragm style boost actuated WG. No more "Minimum" or "Maximum" boost levels associated with base spring pressure and any electric boost solenoid. If your wastegate priority/position is good enough, you can set your boost anywhere from 0 to as much boost as your turbo/engine configuration will support.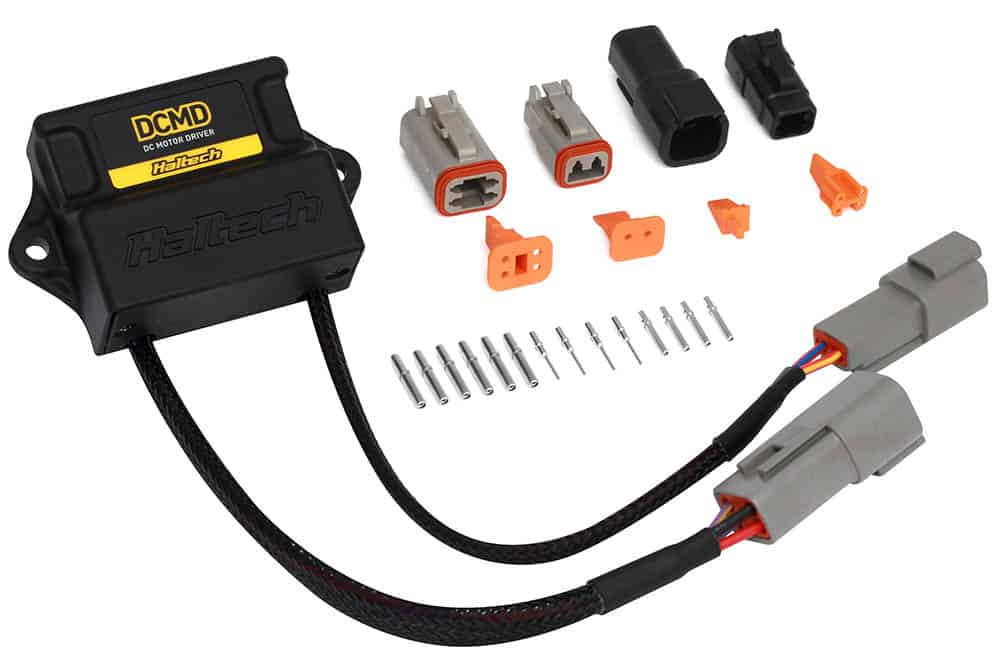 ---
THE SMART DRIVER
The Haltech Smart driver has been designed specifically to drive a DC motor like the Turbosmart Electric Wastegate or Varex systems. Compatible with all Haltech Elite ecu's and NEXUS series devices, this 8A full-bridge DC Motor Driver will work in applications where the current requirements are higher than the Haltech Elite ECU's stepper (1A) or DBW (3A) outputs can provide.
This driver can also be used with NEXUS R5 ecu/pdm devices where no HBO (8A) or HCO (25A) pins are available. The DCMD is rated for 8A continuous per channel, with a maximum current of 30A. Both channels can be controlled independently, ie "Control A" switches "Motor/Output A". With a maximum recommended switching speed of 2.2kHz, this driver box is perfect for connecting devices like the Turbosmart EWG to your Elite or NEXUS device.
Haltech Elite 2500 ECU
Haltech Elite 2500 ECU has proven to be one of the most popular ECU options on the market to date. The Elite 2500 ECU is perfect for all 4-8 cylinder engines looking for Motorsports functionality including: Anti Lag, Launch control, DBW and flex fuel support. Elite 2500 ecu's also come in at a reasonable price point that won't break the bank. Purchase your ECU and Harness together and get $100 credit towards any of our partners @Brewed Motorsports Haltech Etune services.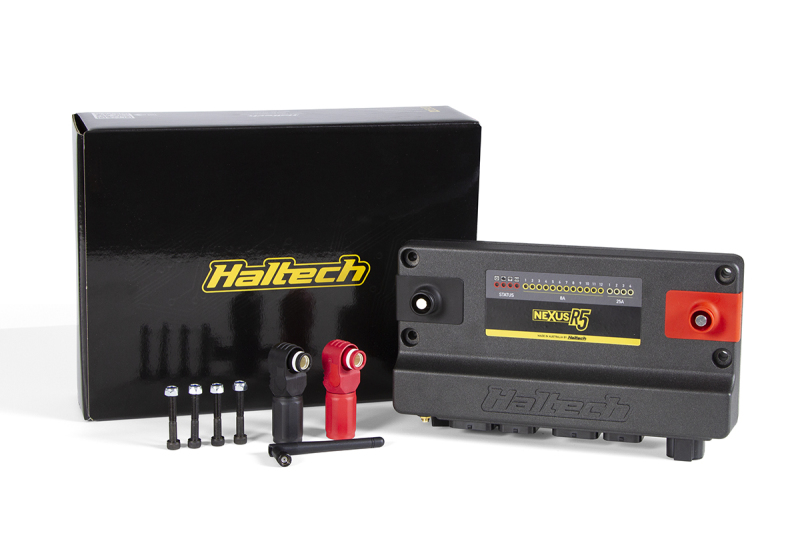 Haltech NEXUS R5 VCU